There's an open day on Wednesday 4 October in Yeovil for young men and women looking at the option of a career as an electrician.
The event takes place between 5pm and 8.30pm and is a great opportunity for young people, their family and friends and for employers to take a closer look at the opportunities that are available through the apprenticeship scheme, and the facilities and support available to them from P&R Hurt and training provider JTL.
There will be an opportunity during the evening to meet the training officers and get a feel for what the apprenticeship means to both the apprentice and the employer.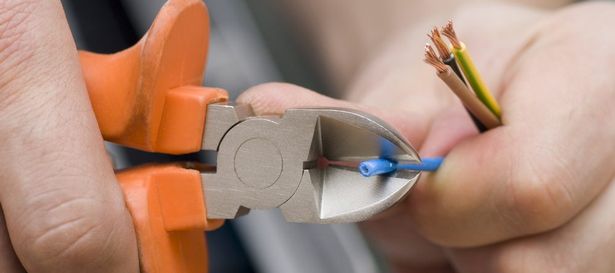 Back in 2016, leading work-based learning provider in the electrical sector, JTL announced a new partnership in Yeovil, alongside the long-established and rapidly-growing electrical training business P&R Hurt.
Paul and Rita Hurt, the founders of P&R Hurt, and their team continue to deliver the Technical Certificate element of the electrical apprenticeship – electrical theory, science, principles, and technology plus practical skills – where local employers most value their trusted expertise. JTL concentrates on delivering the other elements of the NVQ – monitoring and assessment, site visits and appraisals.
Commenting on the partnership, Paul Hurt said: "We are very pleased to have forged closer links with JTL. They bring a level of quality and success to the NVQ that is the envy of many colleges or training providers. Their completion rates are well above the national average. This combination of the high-quality apprentice training P&R Hurt brings to the table, together with JTL's skills in matching apprentices to employers and supporting them both throughout the apprenticeship clearly makes a winning team.
"This partnership has enabled us to develop the training centre and to grow the contracting division which works in hazardous areas, as well as commercial and industrial locations."
Chief Executive of JTL, Jon Graham, said: "This partnership with P&R Hurt is key to JTL's desire to grow our dedicated training centre locations across England to ensure great training for apprentices who are aiming for a rewarding career in the building services engineering sector. We are looking to increase the numbers of young people training to become electricians, plumbers, heating, ventilating and maintenance engineers."
P&R Hurt in partnership with JTL is moving towards having 100 JTL Apprentices in training at its centre in Yeovil, a sure sign of the success of the partnership to date.
"We're looking forward to welcoming both potential apprentices from the area and employers looking at the option of taking on new apprentices so we can continue this work," says Paul Hurt. "There is a national shortage of qualified electricians and that shortage is set to grow as a large percentage of UK electricians are at the end of their careers and we will see significant numbers of them retiring and leaving the workforce over the next decade. It's never been more important to recruit new blood into the sector and the opportunities for young people entering the electrical industry now are really exciting in the form of a lifelong, professional career opportunity, in a well-paid and rewarding job."
It's a great opportunity to find out more so put 4 October in the diary and head along to find out more. Light refreshments will be provided and there is absolutely no obligation on anyone attending – it's simply an opportunity to find out more. P&R Hurt can be found at Pen Mill Trading Estate, 10 Babylon View, Yeovil BA21 5HR and you can find out more at www.prhurt.com and you can see more about what JTL has to offer at www.jtltraining,com.